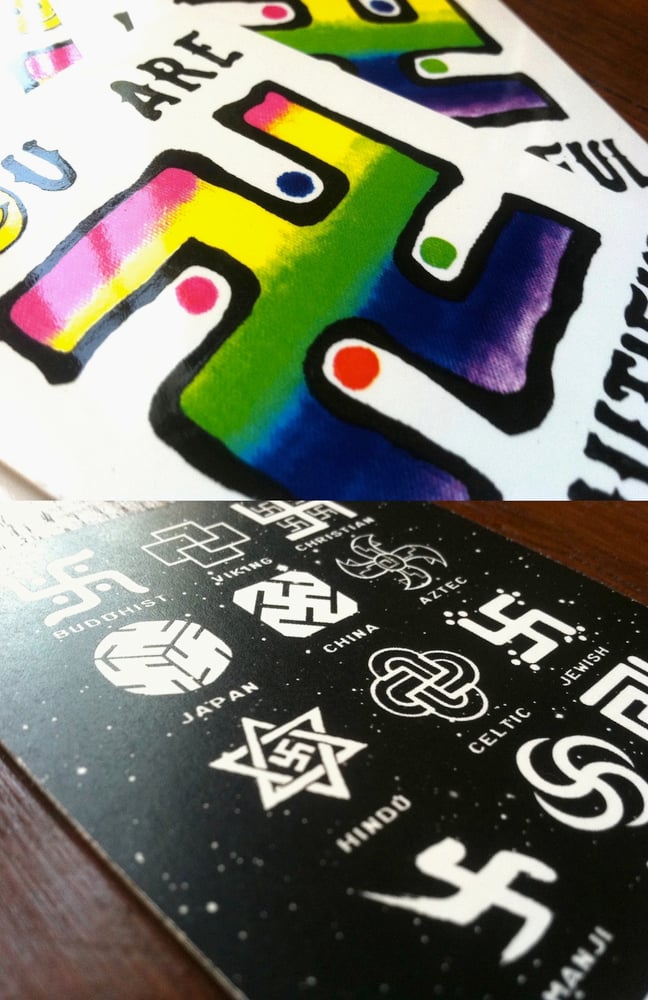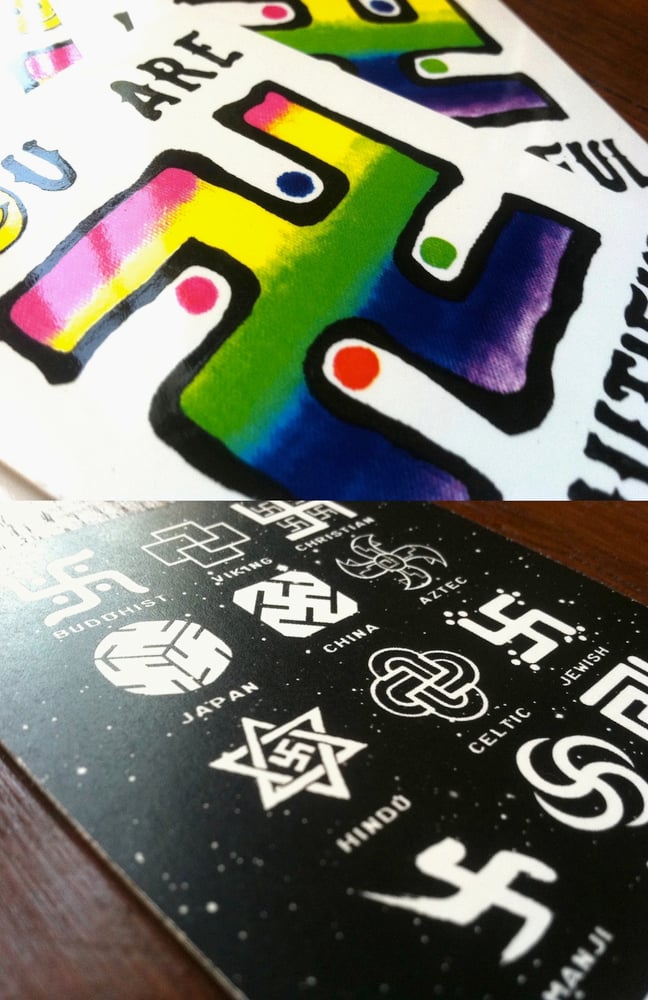 YOU ARE BEAUTIFUL RAINBOW SWASTICKER 卐 - 3
$9.99 / Sold Out
You are made perfect exactly the way you are now. Even if you are a rainbow swastika — just be yourself. Share love, light, life and luck with these premium screenprinted vinyl stickers featuring a full color front with rainbow swazi and educational symbol story on the back.
Silkscreen vinyl sticker
4" x 3"
*** Back is not a sticker ***
$9.99 for 3 stickers
Add $2 for International shipping
*All of our stickers are made of an outdoor-caliber, durable, waterproof, industrial strength vinyl with an aggressive permanent adhesive. Our stickers have a 3-5 year effective capability against any weather. Before the stickers are cut, we add a 100% clear gloss UV coating.